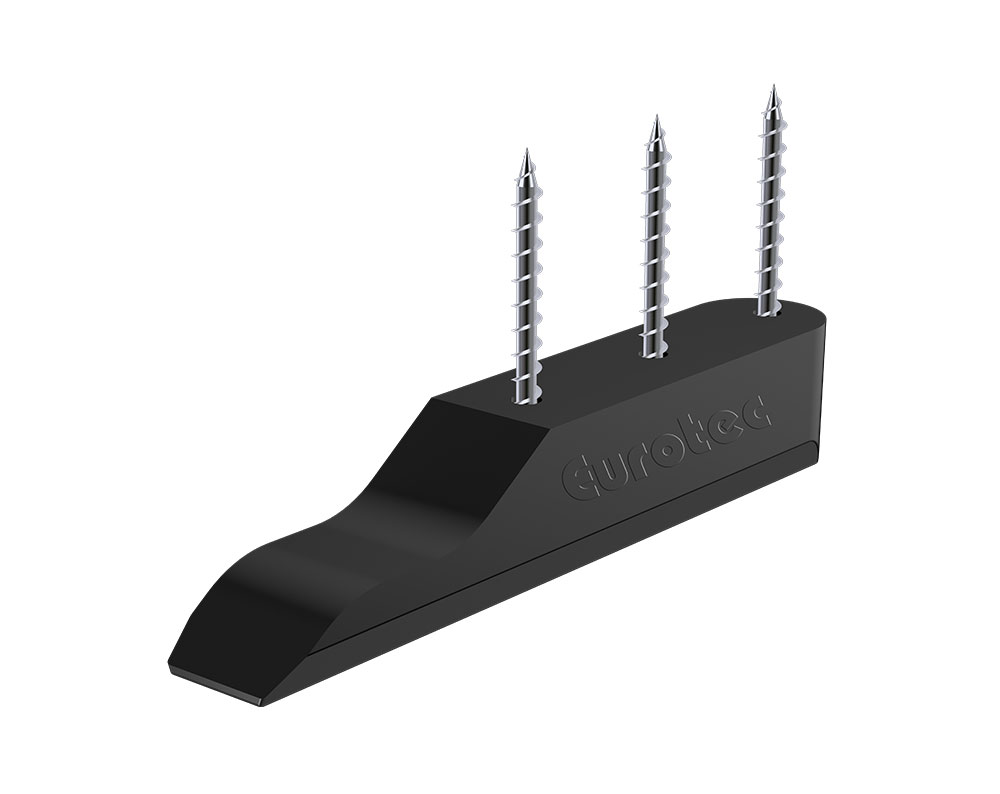 To the product table
Assembly connector
For connecting two timber elements in systems building
The Eurotec assembly connector is used as a supportive and preparatory element for connecting two timber elements in systems building. The assembly connector is set into a groove positioned at any chosen location on the construction elements. It consists of two interlocking parts.
Once the elements are inserted, the assembly connector is concealed inside the wall.
Advantages
Can be used regardless of weather conditions
Easy assembly
Quick and easy element positioning
Instructions for use
To mount the assembly connector, we recommend using our blue Paneltwistec AG SK 6 x 80 mm screws. The assembly connector must have a screw inserted in every screw hole. Our assembly connector is designed purely for guidance purposes. It cannot be used to support forces.
Product table
| Art. no. | Designation | Dimensions (H x L x W) | PU | Included in delivery | EAN |
| --- | --- | --- | --- | --- | --- |
| 800272 | Assembly connector incl. 3 screws | 32,7 x 175 x 29,7 mm | 50 Pieces | 50 connector 150 screws | 4251314726162 |